If you've been keeping track of the Android aftermarket development industry for a while, then you probably have heard about the term custom ROM. Custom ROMs is an operating system developed by a third party that replaces the stock skin or ROM that comes with your smartphone.
Although manufacturers such as Samsung, OnePlus, and Xiaomi have done an excellent job of enhancing the quality of their Android themes, there's a lot of demand for custom ROM development for a wide range of devices. I hope you already know how to install custom ROM, if not you can check out the tutorial shared by us here.
When Google releases the source code for an updated version of the Android Open Source Project (AOSP), The modders begin working on making the most recent version of Android available to more devices through the use of customized operating systems. In this way, various Android-customized ROMs are available to pick from.
If you're looking to test out the essential Android user experience with your brand new Android smartphone or to bring new life to the old gadget in your closet, but you're not able to choose the correct option, This guide of 10 Best Custom ROMs For Android Lovers is ideal for you. Below, you will find the most well-known custom ROMs available in the world of Android. Well, if you don't have an Android phone and want to get one, you can check our review on the best android smartphones under 15000.
10 Best Custom ROMs For Android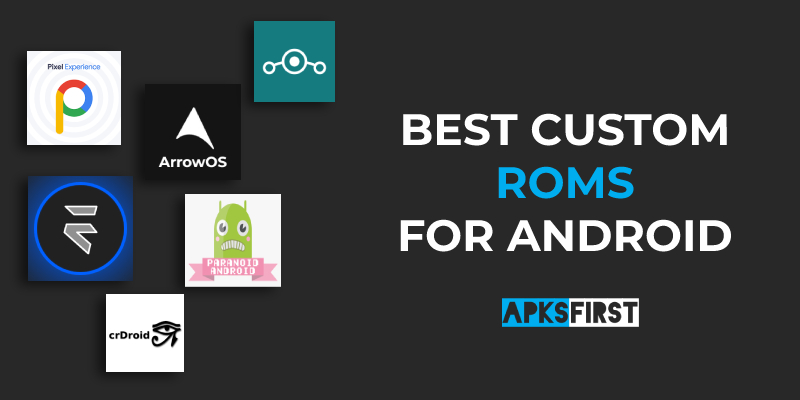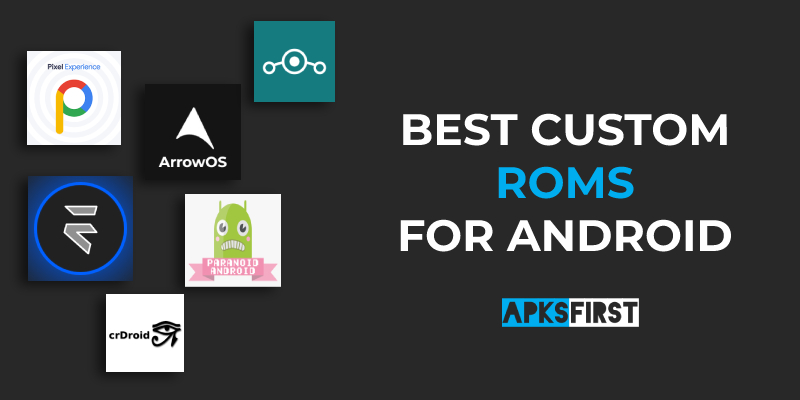 1. LineageOS: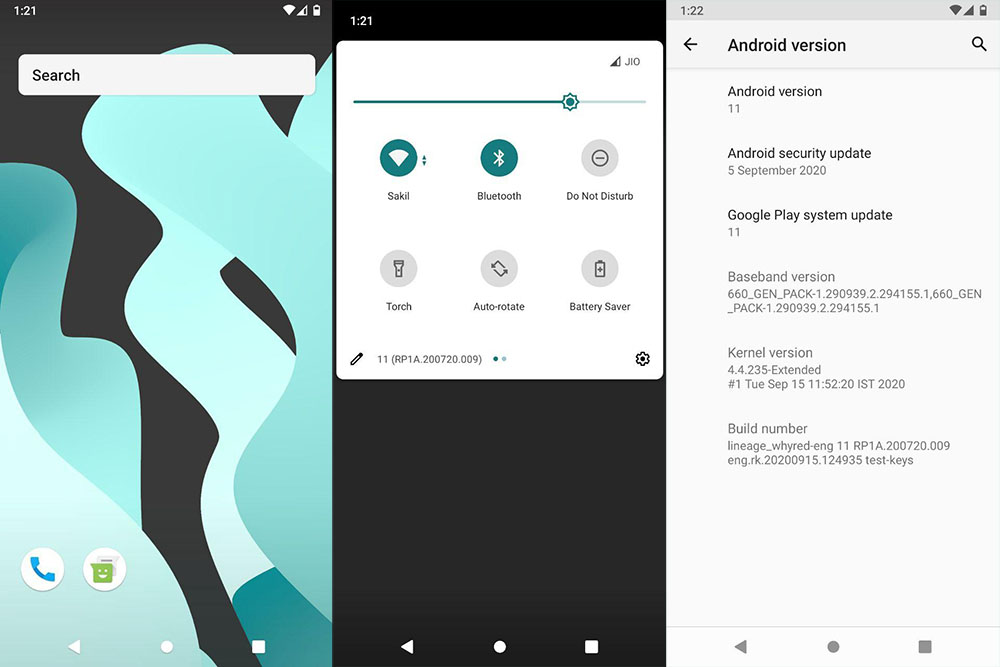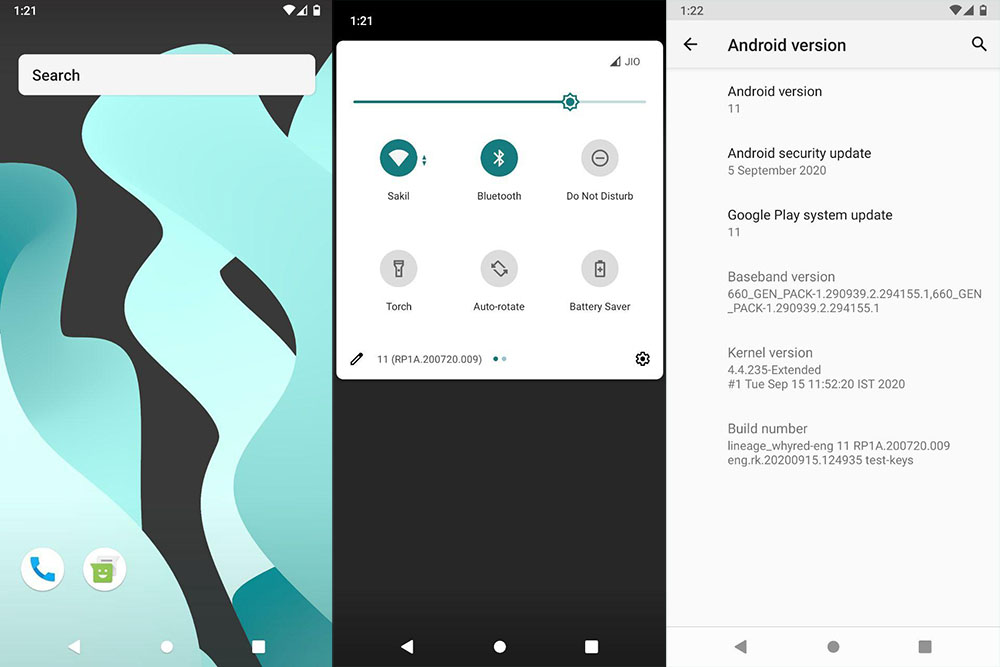 The next big name in the custom ROM world is LineageOS. While many of you may not know this name, LineageOS can be described as the identical custom ROM originally known as CyanogenMod. In the autumn of 2016, Cyanogen Inc. announced that it would cease development and close down the infrastructure supporting the project. Since then, the community of developers has continued to keep the project going under the brand name LineageOS.
Based on Google's AOSP code and then adding their custom code, LineageOS, LineageOS works as a standalone ROM, as well as its source code, to a variety of other custom ROMs available. LineageOS has the most significant development team in the world and is officially supported by more than 190 devices. It comes with simple but essential options that include. Still, it is not limited to customizing your status bar, altering the theme of the entire app and modifying the navbar, and many more.
Although Google's AOSP is not a complete solution, LineageOS gives it a feeling of customization while keeping its stability. In addition, If you're looking for top-quality security and privacy in a custom-built ROM, I strongly recommend LineageOS. In addition, the team behind the development has been working extremely fast on the release of Android 11 this time, and it's currently available for various devices.
Also Check: Best Internet Browser For Windows
2. Paranoid Android (PA ROM):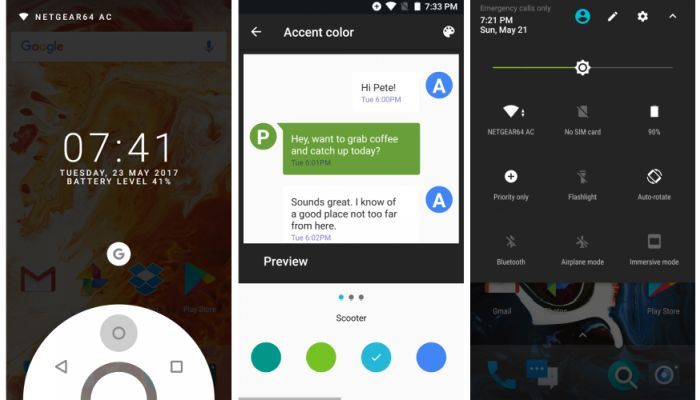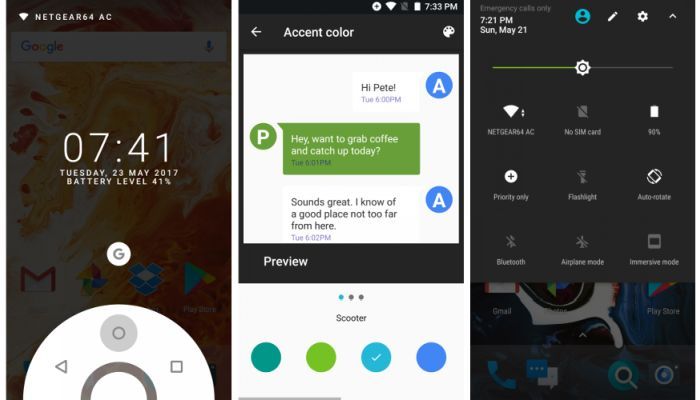 Paranoid Android ROM is among the most popular choices of users in the field of Custom Firmware. As one of the oldest ROMs, AOSPA has come a far. Although it is among the few ROMs built upon CAF, PA packs a punch regarding security, stability, and performance.
In addition, Ambient Display initially appeared in the PA Custom ROM with the feature name of Peek and was later converted into an APK. The fact that even big tech companies have admired Ambient Display for spurring the next generation of technology speaks for itself.
Also Check: Best UPI Apps For Android
3. Pixel Experience: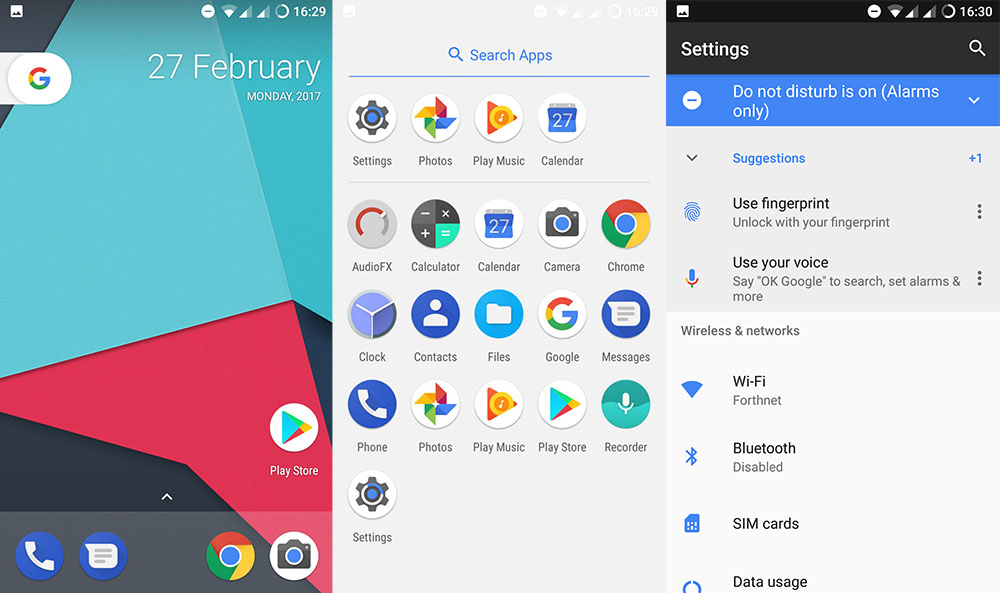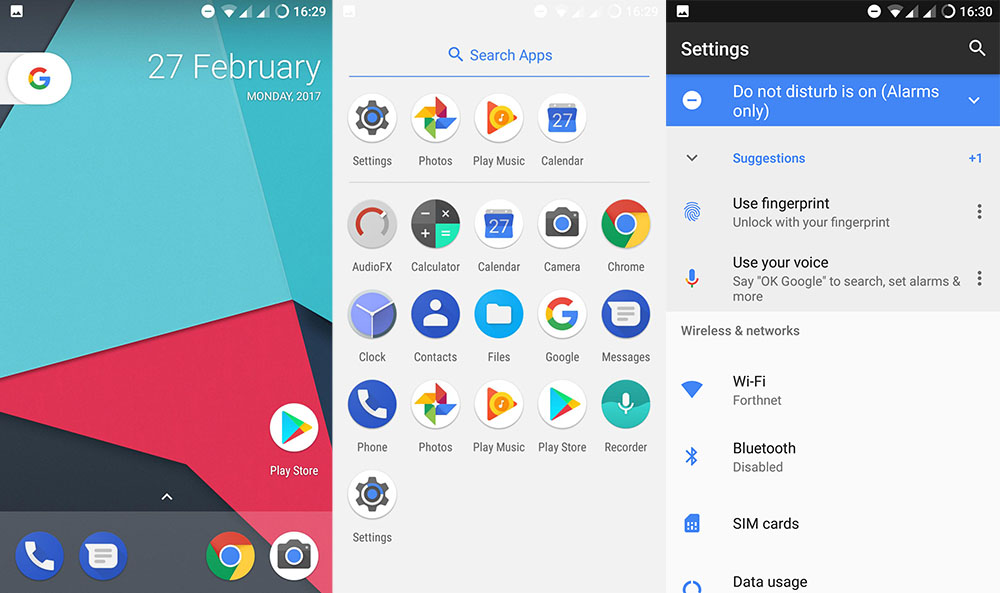 Pixel Experience is currently the best custom ROM available for Android, and I've got three reasons. First, it is compatible with various devices, including Xiaomi from Realme to Asus and Samsung. In addition, it offers Pixel features to devices that aren't Pixel, including the more recent Google Assistant, built-in GCam support, Pixel live wallpapers, and many more.
Third, it has the best reliability among all ROMs I've tested over the years. The principal creator, Henrique Pereira, is not in a hurry to bring the latest Android version to every one of the devices.
The developer selects the most popular and user-friendly device and develops the base. Then, he uploads every change to GitHub for maintainers to improve. Additionally, Pixel Experience has maintainers across the globe who are available 24/7 to fix bugs quickly.
In short, If you're looking for security and the latest features from Pixel devices, then Pixel Experience is the best custom ROM available on Android, without a doubt. Be aware that you won't receive the most recent Android version immediately; however, you'll enjoy an unbeatable and stable experience without a doubt, which is why it is one of the 10 Best Custom ROMs For Android Lovers.
Also Check: Best Android Emulators For Android
4. crDroid: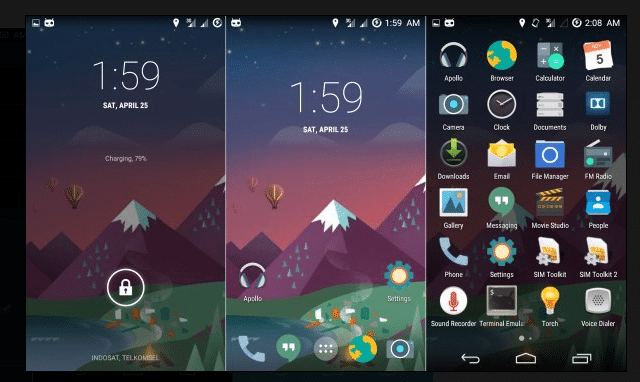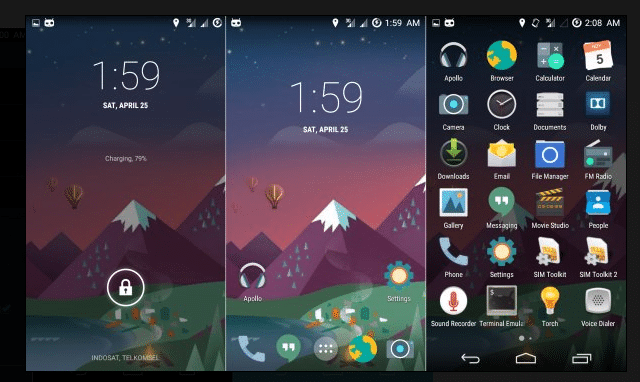 Based on LineageOS Based on LineageOS, crDroid is among the few feature-rich, reliable custom ROMs you'll discover in the present. The ROM gets new features with every update, and significant updates and security patches are released swiftly.
The latest crDroid (7) is compatible with more than 63 devices from 12 manufacturers. Of all the OEMs such as Xiaomi/Redmi, OnePlus devices are among the most popular instruments within the community of crDroid. The last time I used the crDroid app was with the OG OnePlus 3T, and I was impressed with the stability and flexibility it brought onto the scene.
Also Check: Yo WhatsApp Apk Latest Version
5. ArrowOS: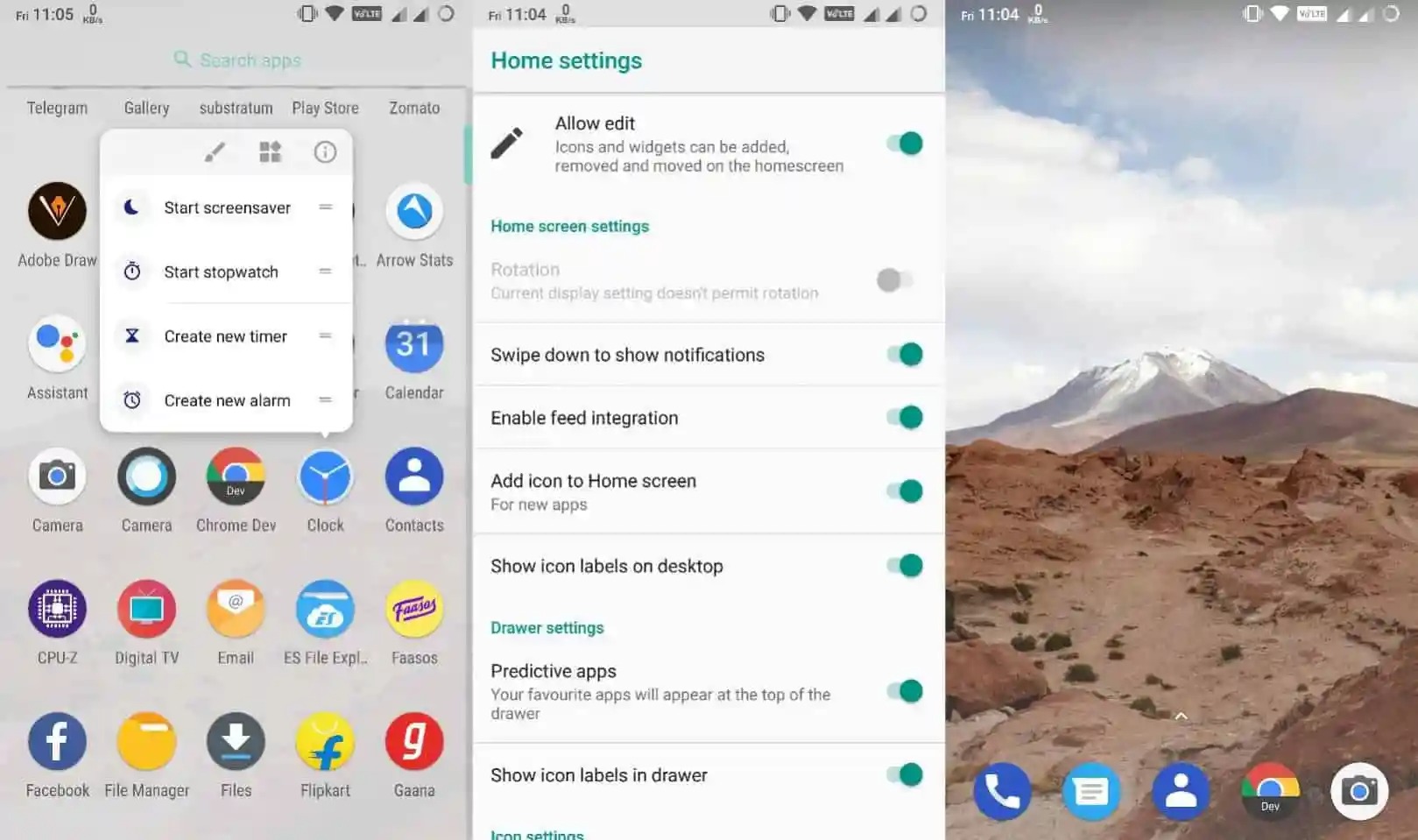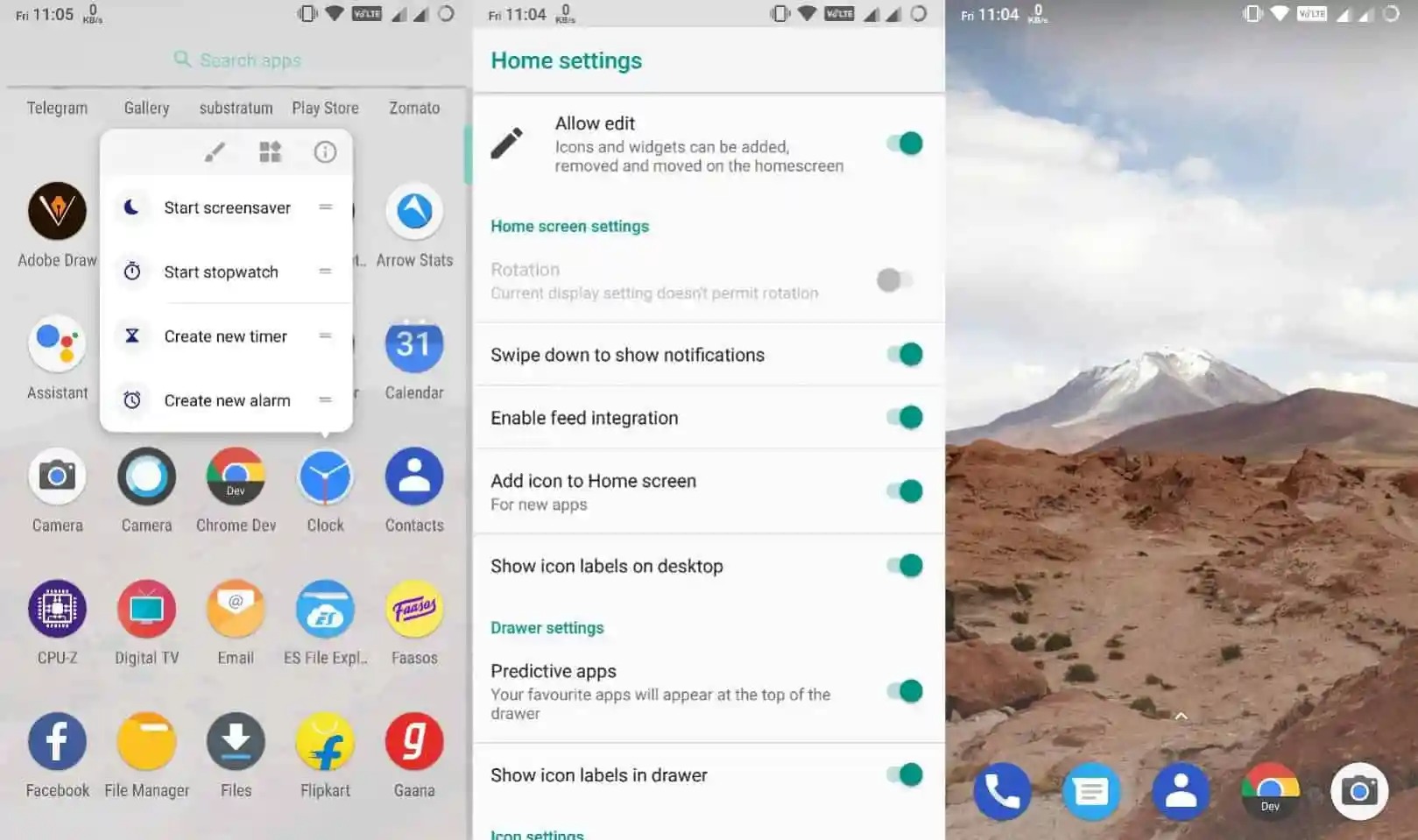 Contrary to the other Custom ROMs listed in this table, Arrow OS provides more minor customization. In the end, this AOSP-based OS is designed to be stable and extend battery life while providing an extremely smooth experience overall. But, less doesn't mean that it's terrible, and this is a ROM for people who want better performance and longevity rather than a plethora of customization options.
Addition Apart from that, this ROM also receives regularly scheduled security updates and OS updates. The support for devices is quite broad.
Also Check: How To Root Android
6. Evolution X: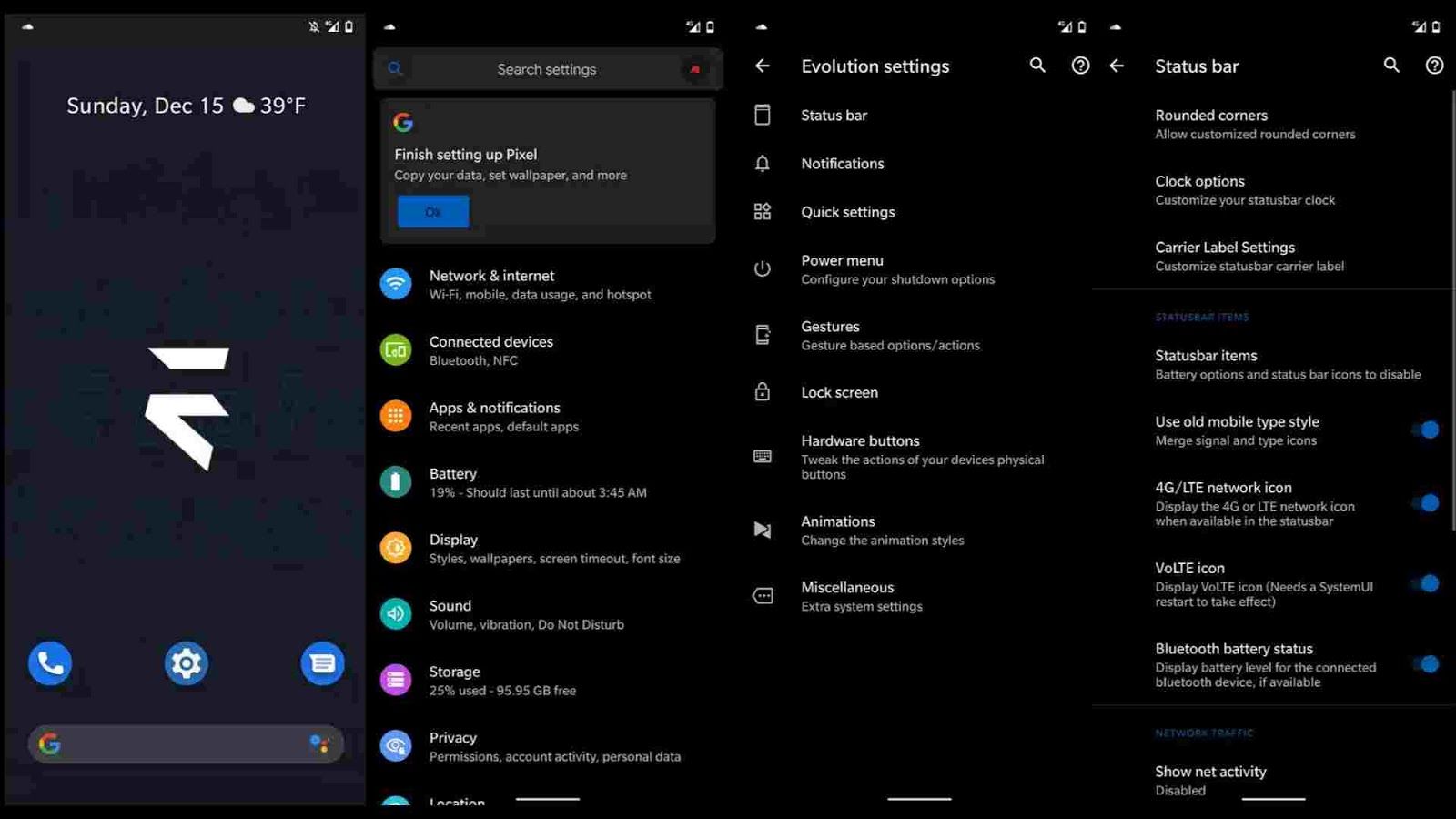 If I had to sum up Evolution X, I would describe it as one of the stable Resurrection Remix versions from yesteryear. It is this because of its numerous customization options and does it without any compromise to the security that comes with the ROM. Evolution X blends several code snippets into one project, bringing a wide range of features to work with various devices. This means that updates are a bit slow, but they can deliver regular updates.
Furthermore, Evolution X has a customizing bar where you can perform system-wide changes. It also includes its Android motion navigation feature right out from the beginning. Recently, the group of Evolution X decided to remove some aspects from the ROM because these features weren't beneficial and were slowing the system. This means that the latest versions are more stable than ever and run more smoothly on your system's resources.
Also Check: Best Action Games For Android
7. POSP (Potato Open Sauce Project):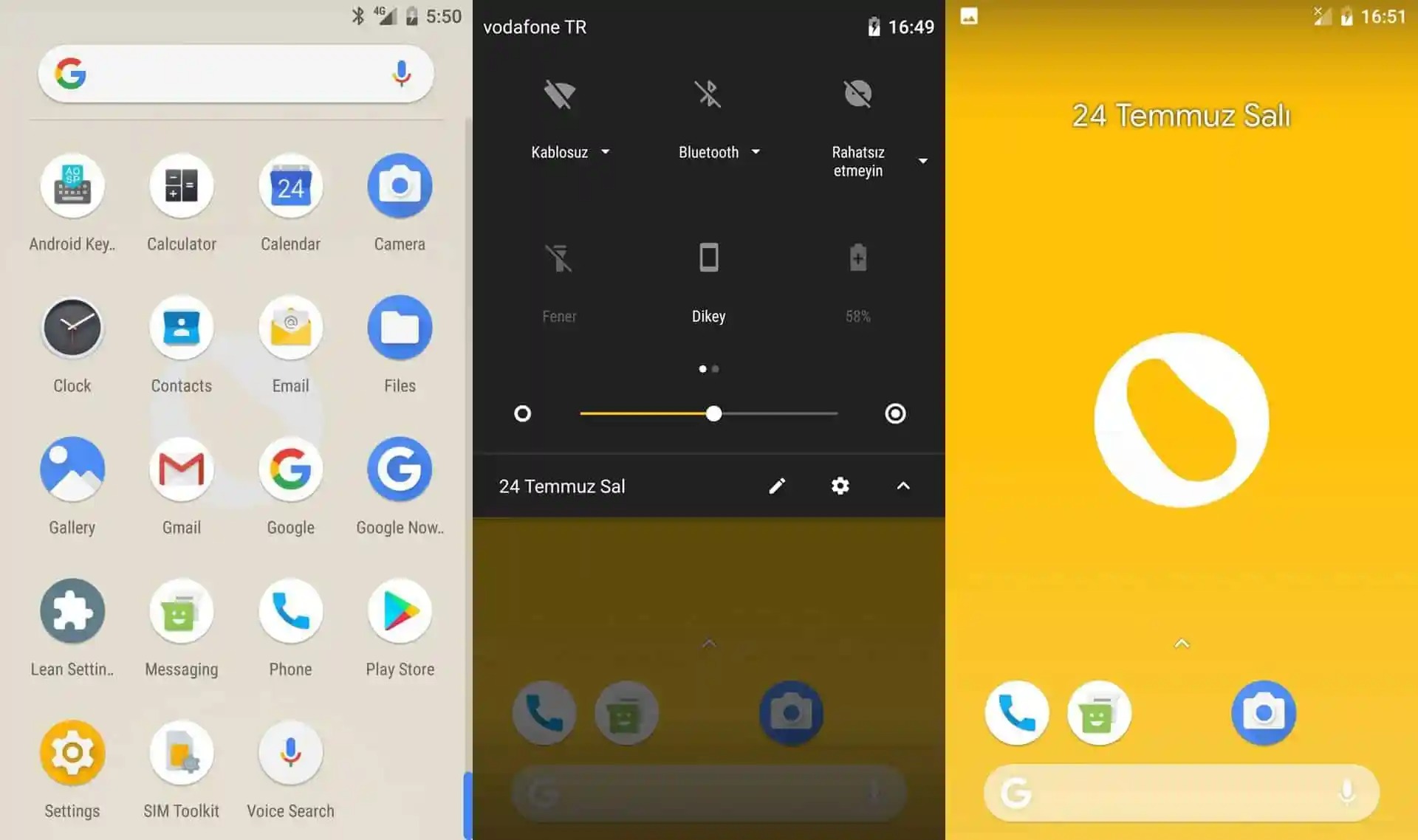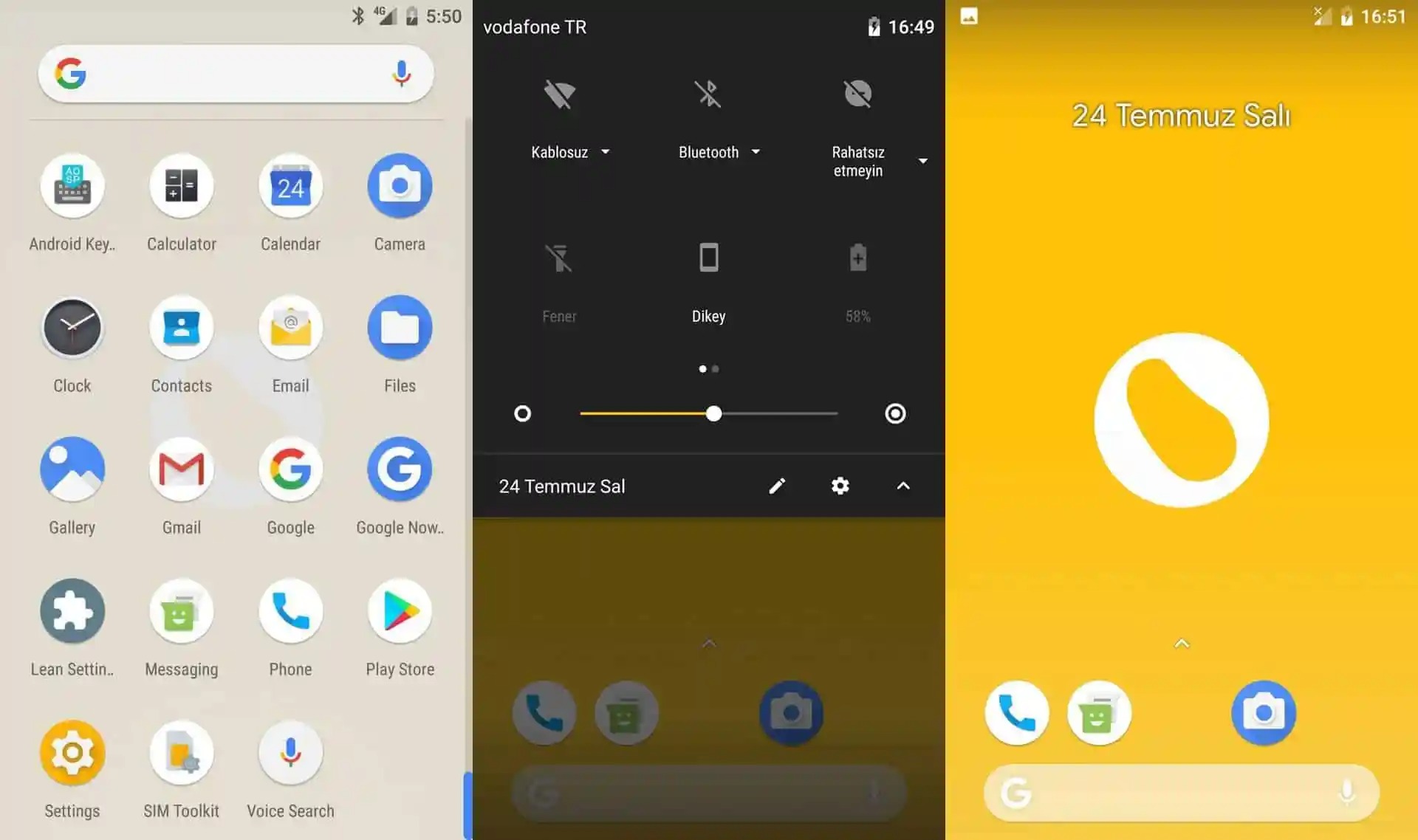 Yup. Yes, you read it correctly. Sure, custom ROM developers won't be wrong with scrumptious names, isn't it? This is certainly the case regarding POSP, which is a popular choice, as users may think. Offering a gorgeous-looking site with a happy undertone, this enthralling Custom Rom serves its purpose very well.
It is a Popular Custom ROM that provides ample options to tweak your device to the style you want. Additionally, this POSP Custom ROM now supports various devices. In the past, the developers released Version 4, adding a variety of improvements to their custom ROM. Finally, love it, or not the potatoes are fantastic!
Also Check: How To Install APK
8. Corvus OS: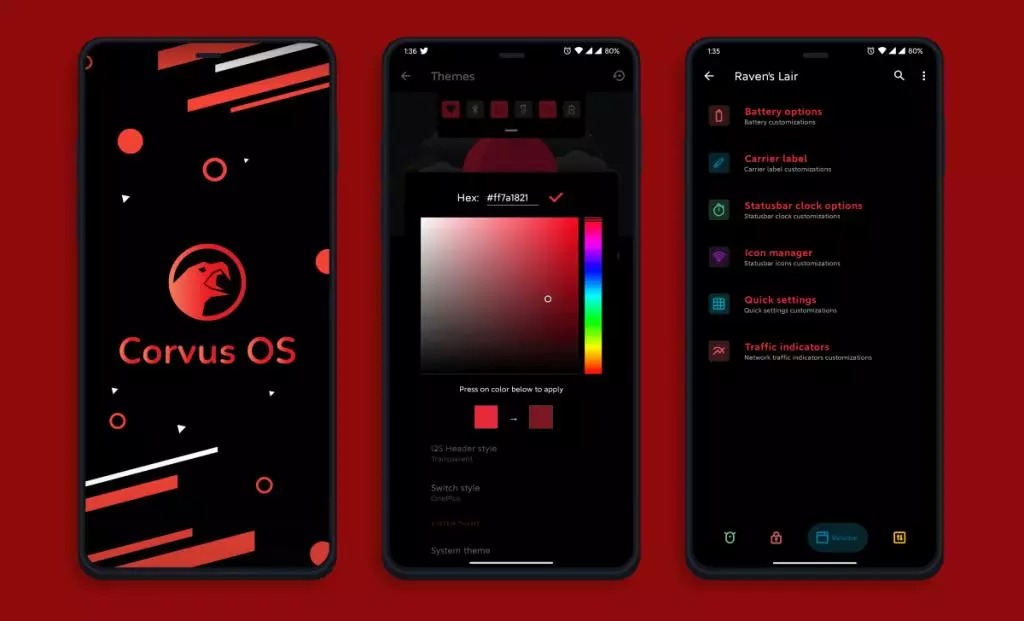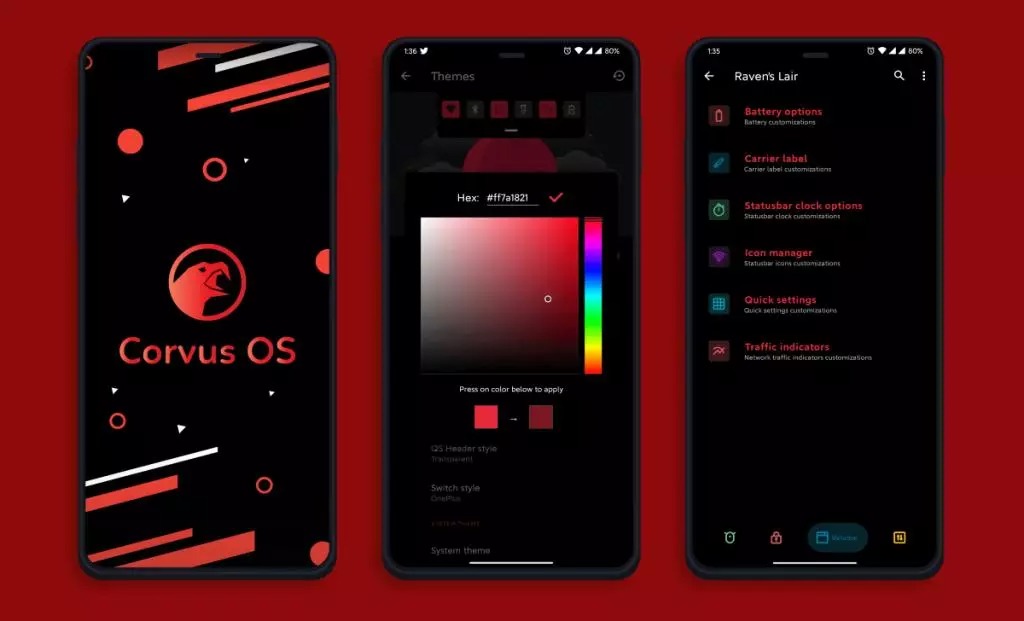 If you're looking for the most efficient Android custom software for PUBG or, in general, gaming, Corvus OS is the one you require. It's based on the base of Dirty Unicorns and has many features that are ported directly from the original. Among the significant components, it is compatible with various gaming-specific kernels, including Hydra kernel, Ryzen kernels, and many more. It allows you to enjoy games longer without being hotter than usual.
On top of that and personalization, Corvus OS is packed with features. There's an accent-picker for your system, a font customization option, themes, notifications, lock screen functions, and many more. In the end, Corvus OS is not only a fantastic gaming ROM but an incredibly feature-packed ROM.
9. Syberia Project: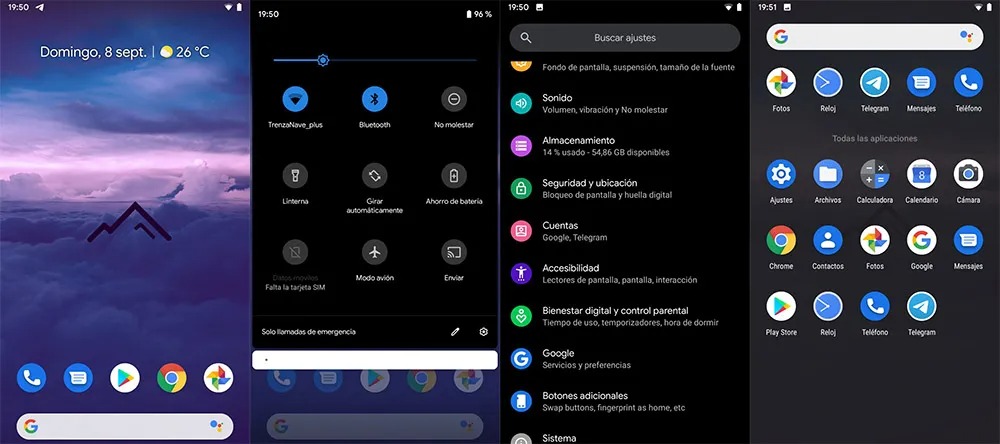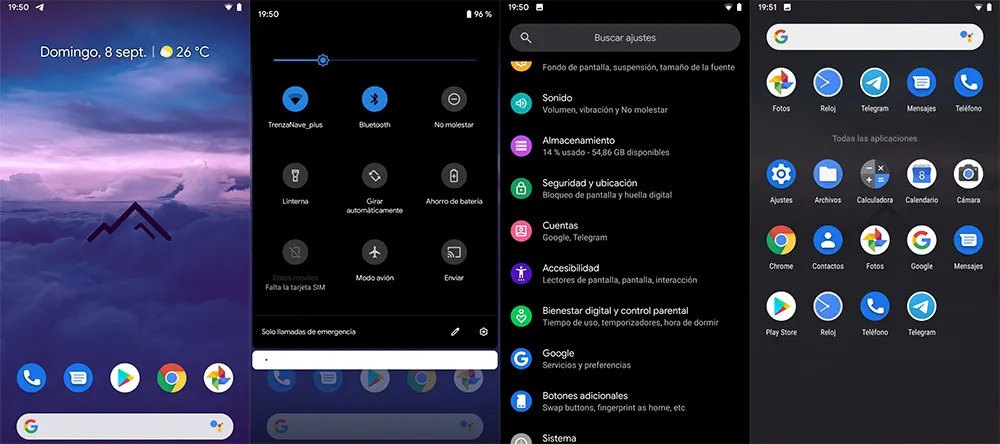 Syberia ROM is yet another AOSP and CAF-based custom ROM that is known for its reliability, custom features, and regular updates. For a week, I used the custom ROM (Android 10.0) for my OnePlus 6, which felt pretty good for everyday use.
In addition to other features like the Pixel experience and customization, What impressed me was how solid its ROM was. This is because the Syberia OS community loves Xiaomi devices, so you're likely to find your Xiaomi device will be supported.
10. Revenge OS: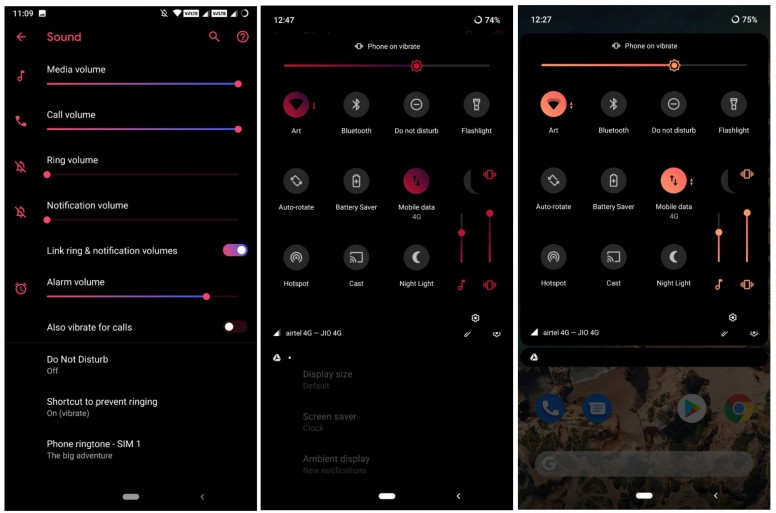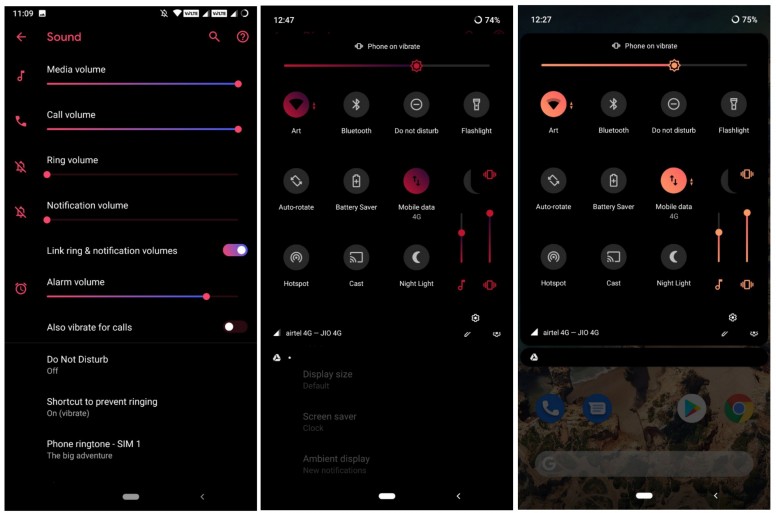 Revenge OS is a relatively new custom ROM within the Android world. However, it has gained quite a bit of traction since it introduced Android 11 builds for various devices. It is based on the Android Open Source Project and has just kept the essential elements to make the system light and free of clutter. However, the aspect that places it in its category is its appearance and the way it is designed.
You can design how your quick settings panel appears with different colors and gradients, the number of tiles you require, what type of controls for media you would like, and more. It has even added those old custom clock designs that Google displayed with Android 11 betas. If you're looking for the Android 11 custom ROM, RevengeOS is the most contemporary and gorgeous OS, and it is worth giving it a go.
Also Check: Best Music Streaming Apps
Conclusion:
Custom ROMs can bring an experience that is entirely new to smartphones & that is why the above-reviewed 10 Best Custom ROMs For Android Lovers. However, there is no guarantee that any ROM will be as reliable as the standard ROM. Still, a customized ROM can allow you to sacrifice the stability of a few areas to unlock various functions.
In my experience of testing custom ROMs for several years, I've never stayed with a particular ROM longer than a week. I've tested almost every custom ROM available. To make it easier for you to choose, I've compiled a list of the best custom ROMs that work on Android above. What do you think? Let us know your most-loved ROM in the comments below.